Reopening schools around the world
27-05-2020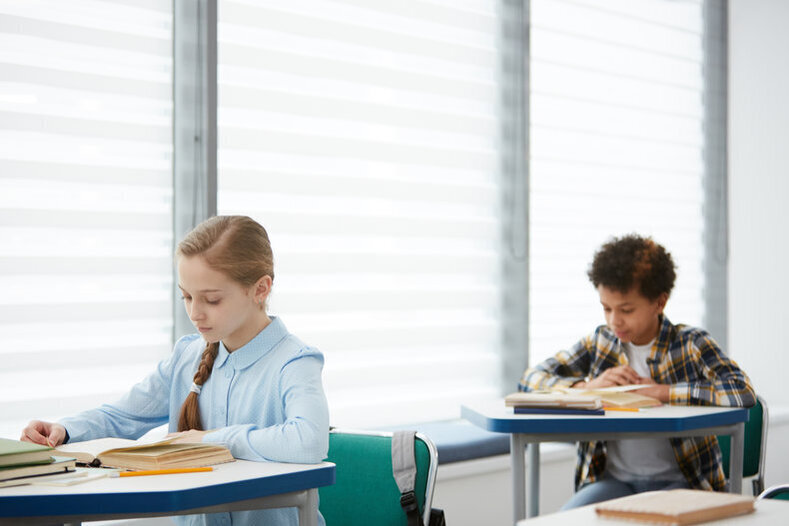 Schools: A global view
As schools begin to re-open across the globe, we take a look at the varied measures countries are taking to ensure the safeguarding of their staff and pupils.
In Denmark, primary schools opened their doors in the middle of April, with secondary schools following one month later. The classroom looks remarkably different as desks are stationed six feet apart, and parents are no longer allowed inside school buildings. To ensure pupils adhere to social distancing guidelines, classes are held outside where possible, and communal areas such as playgrounds and school libraries are currently closed. Schools have also installed handwashing stations outside of the buildings and students are encouraged to wash their hands every hour.



Germany

has also begun to reopen schools, prioritising younger pupils and those pupils due to sit exams.
Classrooms have been set up so that desks are two meters apart and display all of the necessary signs and posters that encourage social distancing and hand washing. School leaders state that face masks will be encouraged but is not mandatory.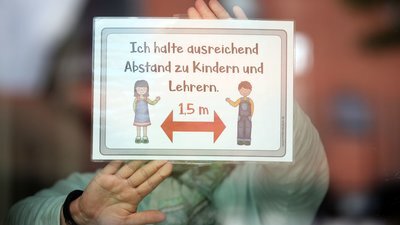 "Children quite rightly want to return to their normal lives," said Mrs Merkel.


Similarly to Germany, pupils in

Austria

returned to school earlier this month. However, to ensure safe social distancing, schools in Austria are splitting their class sizes in half. This means that pupils will now be attending school 2.5 days a week, to alternate the classroom space.


In

France

, the education ministry has issued detailed instructions to schools on how to keep their premises clean and their pupils safe. The document states that; children over the age of 11 need to wear masks, a class cannot exceed 15 children, there are to be no shared toys, and schools are to implement timed arrivals.
However, even with these safety requirements in place, parents are reluctant to send their children back to school.

Jean-Michel Blanquer, French Education Minister said:
"It's impossible to say to a family that they are obliged to send their child
back if they don't want to, in this kind of context"


Schools have re-opened in

Asia

,

China, South Korea, Taiwan, Vietnam,

and parts of

Japan.

In Japan, Taiwan, and China, staff members are taking students' temperatures before they enter school buildings. Whereas in Beijing, pupils are required to fill out a survey on an app that calculates a person's risk of infection. Some students were also given personal thermometers and are required to take their temperature twice a day while at school.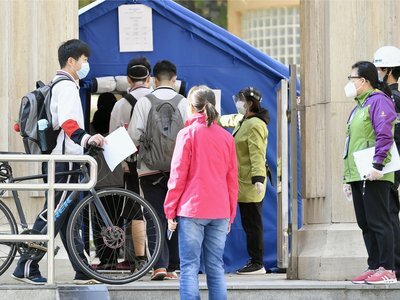 In

Israel

, schools are beginning to open for elementary school pupils. However, like France, significant numbers of parents initially chose to keep their children at home. Second and third graders in Israel wear protective masks while in school, but not in the classroom.


For New Zealand

,

the Ministry of Education has said that schools "can start a transition period from Thursday 14 May", which allows them to bring different year groups back gradually and gives them the option of providing a "transition arrangement" for those children "whose parents are anxious about their return to school".


Schools in

Sweden

have remained open throughout. They have relied on social distancing and hygiene measures to reduce the spread of infection. School leaders in Sweden have followed similar advice to schools around the world, such as:
- Keeping sick staff and students at home
- Raising awareness of hand hygiene
- Extra cleaning
- Social distancing
- Heading outside, where possible
- Continually preparing for changes


As the

United Kingdom

prepares to re-open schools over the next few months, with some schools in England preparing to return as early as June, we take a look at some of the guidance education professionals will be following:

1. Reducing the size of classes and keeping children in small groups
Class sizes are also expected to be limited to 15 pupils, which will be particularly difficult for large secondary schools across the UK. To facilitate this, schools are being asked to utilise other spaces that they have available, and in some cases, teachers may be asked to move classrooms, instead of pupils, to help control traffic in communal school areas.

2. Staggered break and lunchtimes, as well as drop-offs and pick-ups
Staggering break times will give schools more control over high-traffic areas, and ensure that social distancing guidelines are adhered to.

3. Increasing the frequency of cleaning
As well as maintaining a high level of cleanliness in the school building with thorough and frequent sanitisation of any shared objects, education professionals will also be tasked with encouraging pupils to increase the number of times a day that they wash their hands.
Were here to help the return to school process as easy as possible.
Get in touch.

Education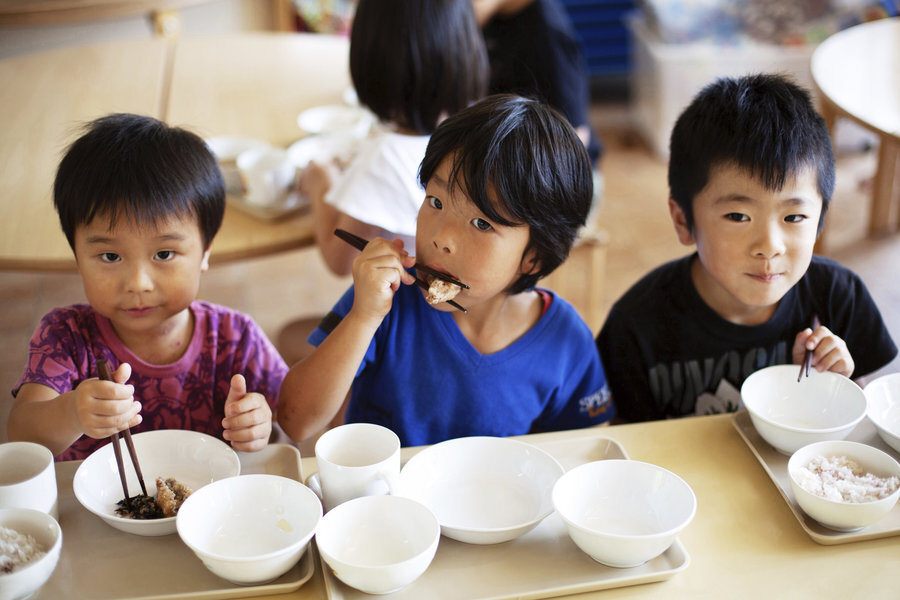 18-08-2020
When it comes to school lunches, options differ drastically by each country, from four-course meals consisting of roast beef, tabbouleh and apple tart in France to spaghetti with seafood sauce and fish fillet au gratin in Italy, each country offers its own unique meal choices for school pupils.
Children across the globe are offered a variety of foods to tuck into at lunchtime, and we're looking at what school lunches around the world look like and how these differ in terms of nutrition and variety.
United Kingdom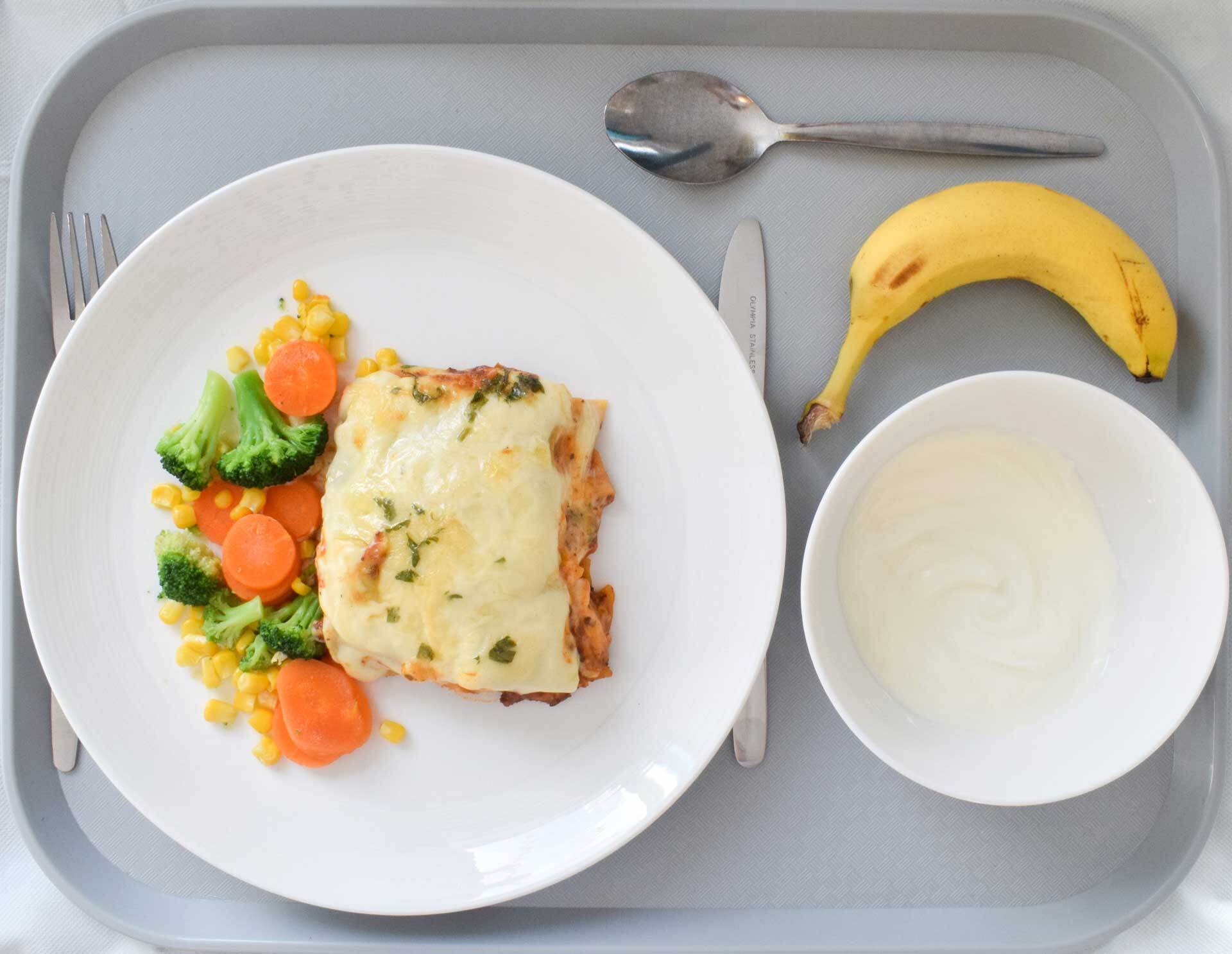 (Teaching Abroad)
Starting with the home country of AMI's headquarters, UK's school canteens have seen drastic changes to the food provided over the years, with a dramatic shift toward more nutritional food in recent years, thanks to Jamie Oliver's Feed Me Better campaign in the noughties. Oliver's campaign increased the standards of school meals and reduced saturated fat, sugar and salt present in the food served to children.
Today, lunch options in the UK are far more varied, with an increased number of options for different dietary preferences, and Research by the Children's Food Trust shows that school meals in the UK are now consistently more nutritious than packed lunches, providing children with a better foundation for good health. Typical hot school lunches include vegetarian lasagne, pasta bake, fresh salads, jam roly-poly and more; fresh, healthy options with some old classics added in.
France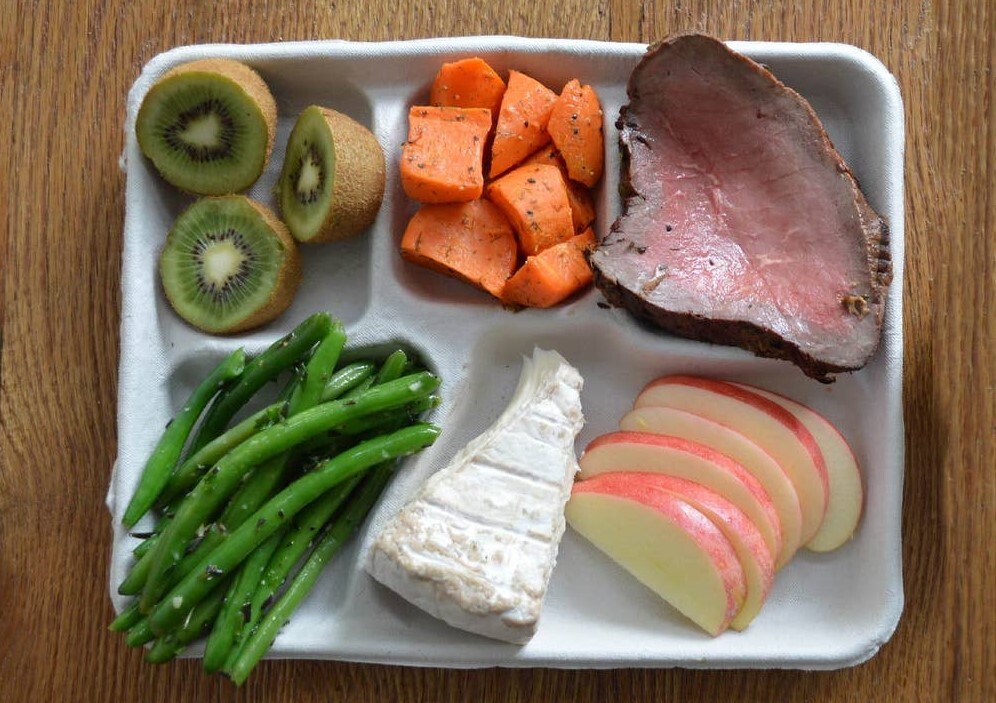 (Sweetgreen)
Known for its culinary delights, France offers its pupils slightly more decadent options, including brie, steak, and apple tart to name a few, whilst adhering to strict nutritional regulations concerning portion sizes, nutritional composition, and cooking methods. For example, starters containing more than 15% fat can be served no more than 4 out of 20 days, which means that salads, grilled chicken with grains and even roast guinea fowl make regular appearances on French school menus.
Italy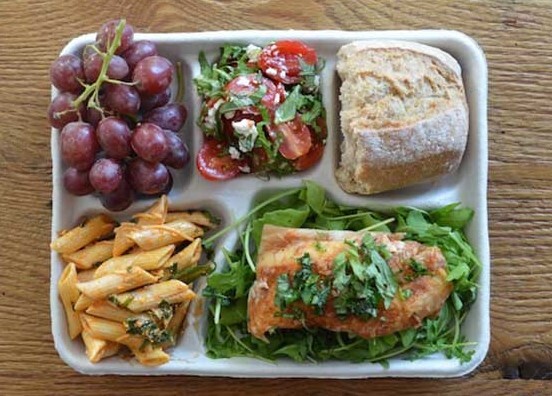 (Sweetgreen)
As a nation with a healthier, and perhaps more inclusive attitude toward food, it is no surprise that Italians focus on setting up children for healthy eating habits in adult life, and school lunches are the perfect way to promote healthy eating practices. Guidelines state that Italian school lunches must include a starchy dish such as rice or pasta, a main course such as meat, fish, cheese, two or more vegetable side dishes, and plenty of fruit.
Besides, Italian law is much stricter regarding unhealthy food on school menus and forbids cafeterias from serving deep-fried food such as chips and fried chicken. Therefore, popular lunch items include minestrone, mushroom risotto, and the occasional scoop of gelato.
Greece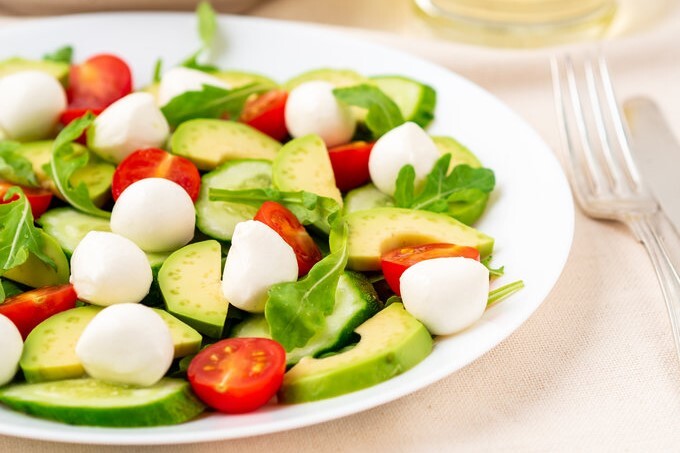 Unlike the other countries in this list, lunch is considered the main meal of the day in Greece, which means pupils often eat lunch at home or bring a packed lunch into school and therefore, many schools don't offer subsidized school lunches. However, schools that do serve lunch offer options such as baked chicken with orzo, cucumber and tomato salad, stuffed vine leaves and yoghurt with fruit for dessert.
Sweden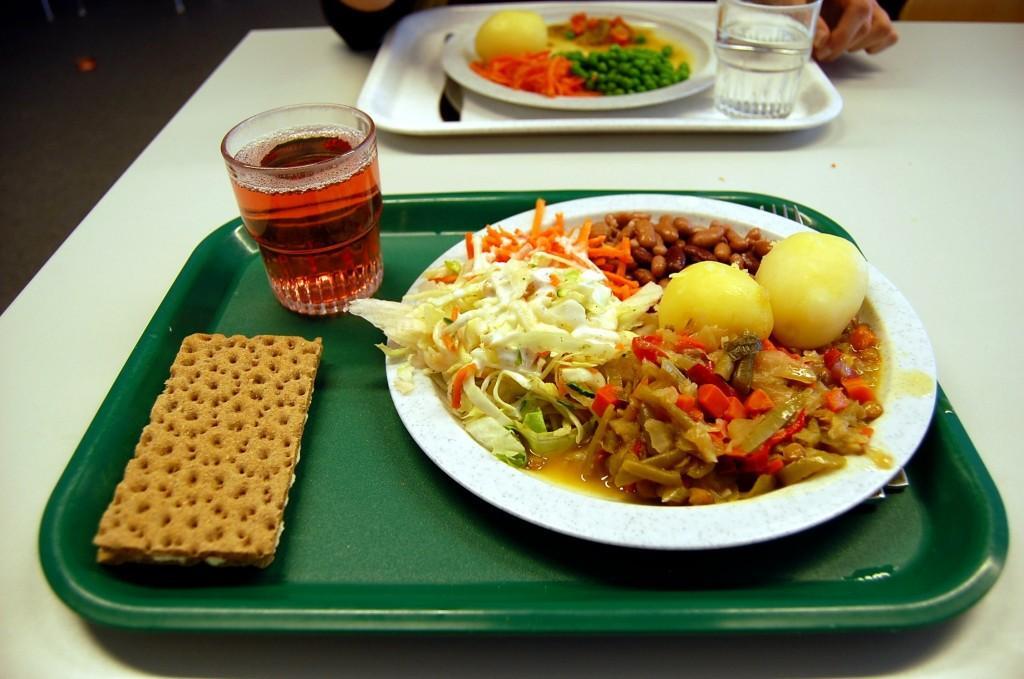 (Casey Lehman)
Research shows that receiving free or reduced-price school lunches reduce food insecurity, obesity rates, and poor health, and what sets Sweden apart from the other countries is the fact that since 1997, all children in the country have access to a free hot school lunch, which consists of a hot meal, salad buffet, bread and a drink, with vegetarians options available to all.
Desserts and soft drinks, however, are not served, and options such as pizza and deep-fried food have been removed in recent years, with a focus on healthy and sustainable meal options such as meat or vegetable stew with potatoes, pasta with sauce, and knäckebröd, Sweden's famous crispy bread.
Japan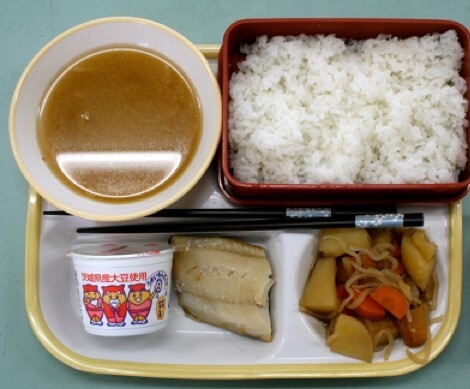 (The Japan Guy)
In Japan, school lunches are offered to nursery and middle school children and are served in the classroom, with an emphasis on nutrition education and teaching pupils how to cook healthy food from scratch and making students aware of the nutritional components of the food they're eating. Unsurprisingly, Japan has one of the lowest obesity rates in the world, which is likely a result of offering pupils food such as miso soup with pork, rice with grilled fish, milk, and dried fruit for dessert.
South Korea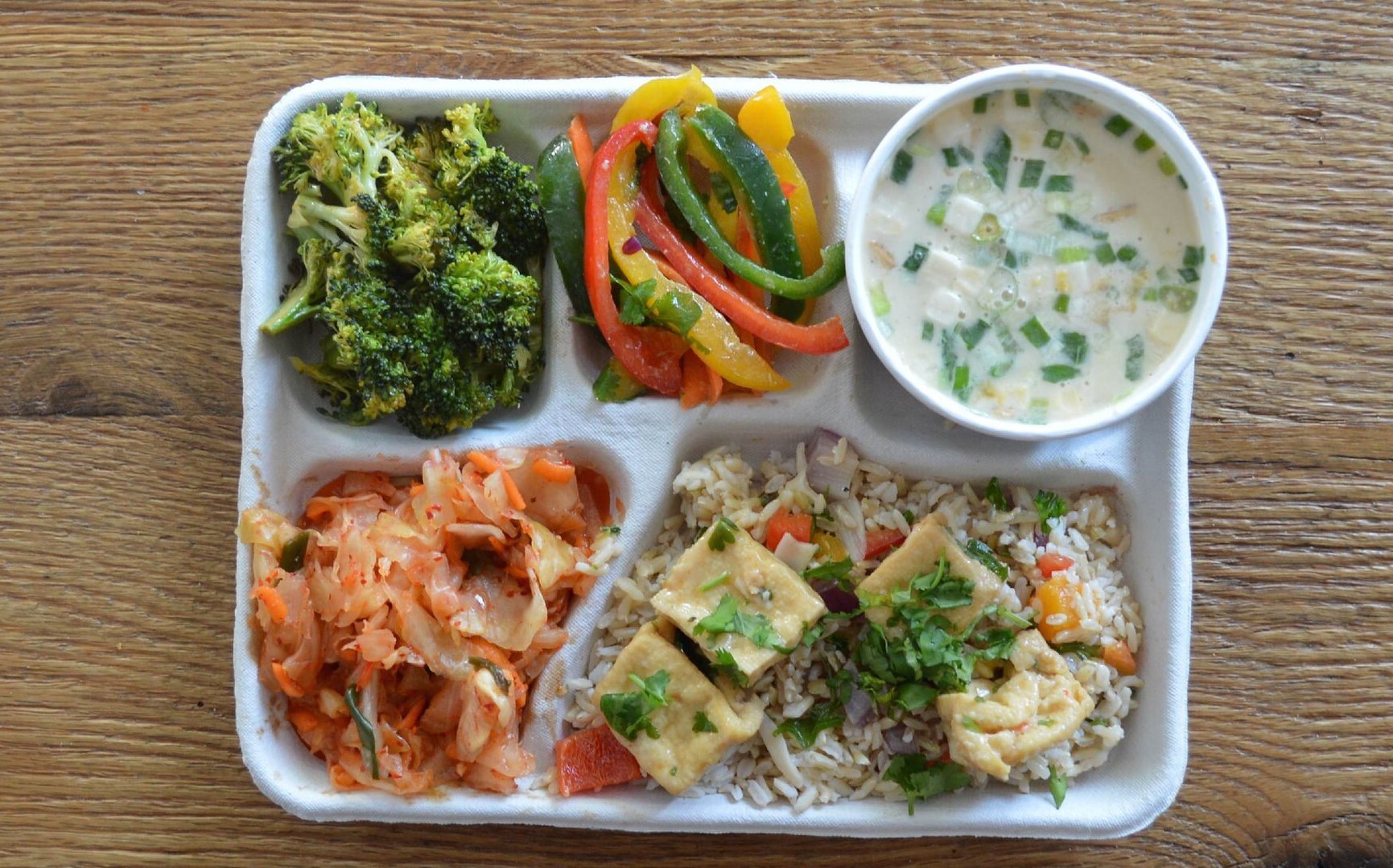 (Sweetgreen)
South Korea is another country known for its healthy school lunch offerings and emphasis on health education. Since pupils are encouraged to partake in various extracurricular activities after school, pupils need to be served healthy lunch options that will sustain them into the evening. Popular dishes include fried rice with tofu, kimchi, fish soup and mixed green vegetables.
America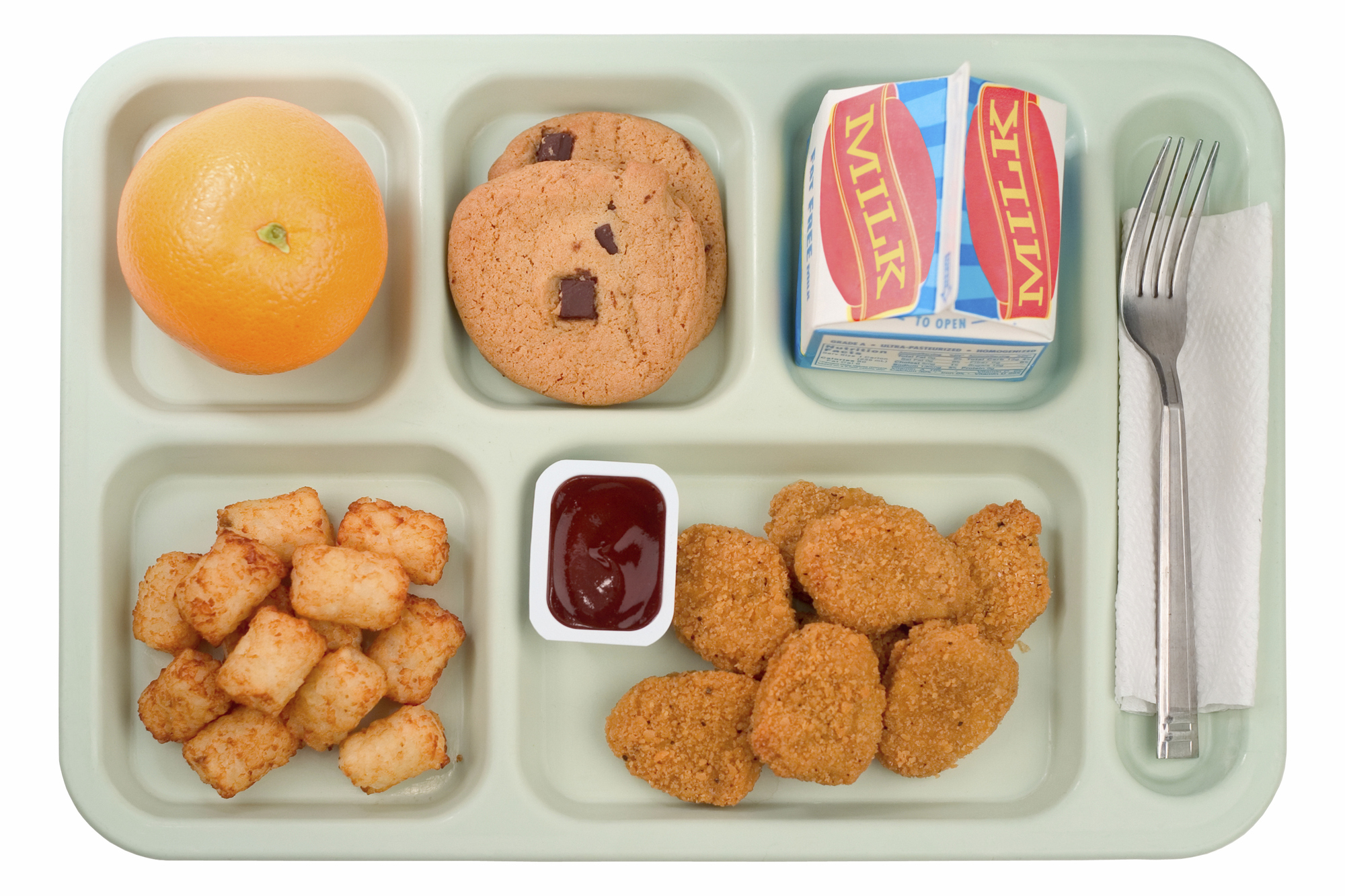 Last but certainly not least, America is a country famous for its plethora of junk food offerings and fast food outlets on every corner. In US schools, the National School Lunch Programme provides low-cost or free school lunches to 31 million students at more than 100,000 schools per day, and meals must meet the nutritional standards based on the Dietary Guidelines for Americans.
However, tight budgets and unhealthy school vendors have meant that lunches served in some US schools (but not all) are highly processed and lacking in fresh fruits and vegetables. These lunches often look like popcorn chicken with French fries, mashed potatoes, and for dessert, fruit cups and chocolate chip cookies.
Resources for schools:
Education

22-07-2020
Pre-Ordering School Meals
What are the benefits of Pre-Ordered school meals?
It has been reported that food wastage is currently costing schools over £250 million each year. Pre-ordering school meals dramatically reduces food wastage and associated costs. The intervention of software aims to reduce food wastage by providing school meal service providers with exact numbers of meal portions that need to be prepared that day, eliminating the need for over-catering and ensuring children receive the meal that they want.
Although school caterers generally have information on the total number of pupils they are cooking for, in most schools, they have no information about the specific numbers for each meal option. Although they are skilled at estimating how many children will choose each meal, they have no real way of knowing the exact numbers and this lack of information can then result in food being wasted.
What are the benefits to students and parents of Pre-Ordered school meals?
With a system that allows pre-ordered school meals, children and parents can choose their preferred meal option meaning not only reduced wastage but better food education, encouragement of healthy food options and increased parental engagement.
According to BUPA, the UK has one of the highest rates of childhood obesity in Europe, with around 1 in 10 children aged 4 to 5 classified as obese, and around 1 in 5 children aged 10 to 11. Pre-ordering meal software allows pupils to be actively involved in planning their meal choice and to take ownership of their diets.
To encourage students to select healthier foods, recent research has focused on how environmental changes and behavioural economics can guide children to make healthier choices. This includes the pre-ordering of lunch. Pre-ordering school meals could pre-empt hunger-based, spontaneous selections, and eliminate the sensory cues—evocative smells and sights—that lead to less healthy choices.
For a student, getting their choice of meal, feeling comfortable with the process, not being rushed, and not having to wait in long queues are seen as key elements for schools adopting a pre-ordered approach to school meals.
There is also the benefit for children with food allergies and intolerances, as a pre-ordered meal can be chosen in line with the necessary specifications
Pre-ordering school meals also benefit students by reducing queueing at mealtimes. The lunchtime rush becomes a much smoother experience when meals are already ordered and paid for, as children simply have to collect their chosen meal from the cafeteria. Reducing meal queuing times for students further means a reduced percentage of pupils favouring out-of-the-gate spending and in turn, this lowers the likelihood of excessive junk food being consumed leading to childhood obesity.
Pre-ordering is essentially pre-empting, and in today's society using technology to plan ahead is the most efficient way to control an entity such as a school. Technology enables schools to pre-plan, taking the opportunity for human error and unnecessary time spent away, and allowing better use of school resources.