What our customers say...
How to Successfully Adapt to Working From Home
30-03-2020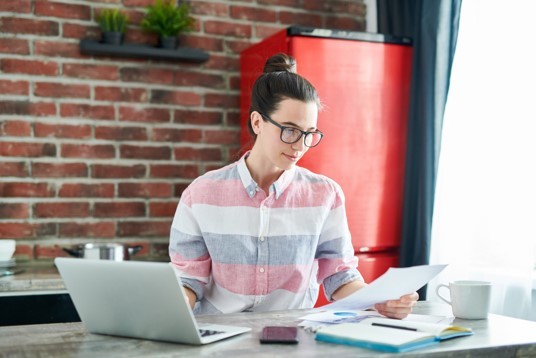 Within the Education Industry
With most of the world in lockdown due to COVID-19, including schools, many workers are having to adapt to working from home, a new style of working for professionals in the education industry. For education professionals, this new style of working can bring up a variety of challenges, including how to continue as normal during these unusual working conditions.
To ensure working life continues as normal, we've put together our top tips for working from home, with simple points on how to keep some normality during these unprecedented times.
Set goals (and stick to them)
Even though many schools are shut and pupils are at home, it's still important to try and set achievable goals for yourself, staff and students. These can include catching up on admin work, setting reading tasks for pupils or simply communicating with parents; by setting achievable goals, you'll add some structure and normality into your new routine. If you need any assistance on software maintenance, the staff at ami are happy to help.
Set up a comfortable working space
Those of us who are not used to working from home are unlikely to be blessed with impressive office spaces, but it's vital to set up a separate space that you can dedicate to your work.
It's easy to fall into the habit of bringing your laptop onto the sofa, however, spaces that you use to relax should be reserved for just that purpose, otherwise, it can be difficult to switch off at the end of the day. If possible, set up a dedicated working space, such as a dining room table, spare room or anywhere in your home with minimal disruption.
Establish a routine
Routines are what keep us focused and grounded, and since we're creatures of habit, it's important to try and set and maintain a routine each day to help ease the transition into home working. Try and maintain similar habits that you practised when working out of the home, such as morning exercise, waking up at the same time every day, making a healthy breakfast etc. Sticking to a routine will eventually help to bring some normality into your new style of working.
Take regular breaks
When working in a school or education environment, it can often be difficult to find time to take regular breaks, especially if surrounded by pupils. When working from home, it can be easy to stay at your desk for hours without realising the time, which can have detrimental effects on your back and eyesight. Whether you get up to make a drink, stretch or simply pet your dog, set yourself a reminder to take regular screen breaks; your dog will appreciate the extra belly rubs!
Ask for support
Despite the COVID-19 crisis, business at ami will continue as normal, and our staff are here to help. If you have any queries regarding our software, don't hesitate to get in touch with a member of our team. Remote working can lead to the feeling of isolation for many people, but it's important to remember that we're all in this situation together, therefore we should support each other during these difficult times.
Plan-ahead
With the ever-changing nature of this pandemic and new developments emerging daily, there has been an emphasis on taking each day as it comes. However, when it comes to working, this can be the perfect opportunity to schedule some time to plan-ahead, including for when schools are likely to open.
Councils and staff can use this time to monitor food trends to see the types of food pupils have been ordering, helping to determine which areas to focus on for spend and allowing schools to reduce food wastage and save money. This can be done through ami's Infinity and Transact software, trusted by thousands of schools and councils across the UK.
Maintain regular communication
As professionals across the world make the transition from office to home-based working, it is vital for individuals and teams to maintain regular communication, even when discussing non-work-related topics.
One of the benefits of working within an office or school is the opportunity to chat with colleagues, discuss weekend plans and build friendships. Even though face-to-face contact is now minimised, with modern technology teams can continue that communication through tools such as Microsoft Teams, Zoom, House Party and more, helping to maintain that important social interaction.
COVID-19 has proved to be challenging for many professionals in the education sector. By practising these simple methods and with business at ami continuing as normal, adapting to this new style of working can be seamless and straightforward. For help and support, please don't hesitate to contact the team at aim.
Please stay at home and stay safe.
Education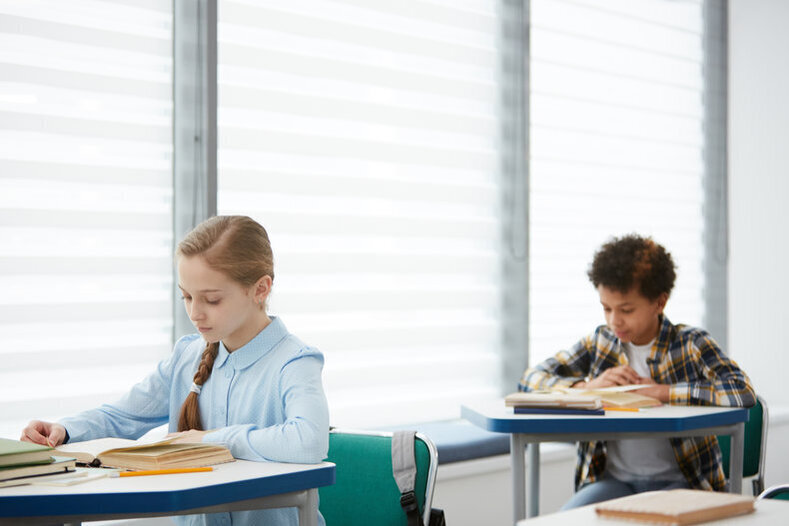 27-05-2020
Schools: A global view
As schools begin to re-open across the globe, we take a look at the varied measures countries are taking to ensure the safeguarding of their staff and pupils.
In Denmark, primary schools opened their doors in the middle of April, with secondary schools following one month later. The classroom looks remarkably different as desks are stationed six feet apart, and parents are no longer allowed inside school buildings. To ensure pupils adhere to social distancing guidelines, classes are held outside where possible, and communal areas such as playgrounds and school libraries are currently closed. Schools have also installed handwashing stations outside of the buildings and students are encouraged to wash their hands every hour.



Germany

has also begun to reopen schools, prioritising younger pupils and those pupils due to sit exams.
Classrooms have been set up so that desks are two meters apart and display all of the necessary signs and posters that encourage social distancing and hand washing. School leaders state that face masks will be encouraged but is not mandatory.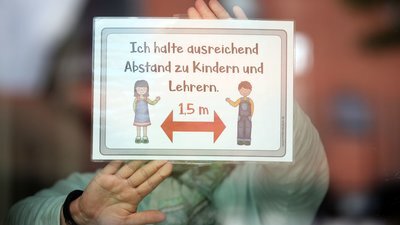 "Children quite rightly want to return to their normal lives," said Mrs Merkel.


Similarly to Germany, pupils in

Austria

returned to school earlier this month. However, to ensure safe social distancing, schools in Austria are splitting their class sizes in half. This means that pupils will now be attending school 2.5 days a week, to alternate the classroom space.


In

France

, the education ministry has issued detailed instructions to schools on how to keep their premises clean and their pupils safe. The document states that; children over the age of 11 need to wear masks, a class cannot exceed 15 children, there are to be no shared toys, and schools are to implement timed arrivals.
However, even with these safety requirements in place, parents are reluctant to send their children back to school.

Jean-Michel Blanquer, French Education Minister said:
"It's impossible to say to a family that they are obliged to send their child
back if they don't want to, in this kind of context"


Schools have re-opened in

Asia

,

China, South Korea, Taiwan, Vietnam,

and parts of

Japan.

In Japan, Taiwan, and China, staff members are taking students' temperatures before they enter school buildings. Whereas in Beijing, pupils are required to fill out a survey on an app that calculates a person's risk of infection. Some students were also given personal thermometers and are required to take their temperature twice a day while at school.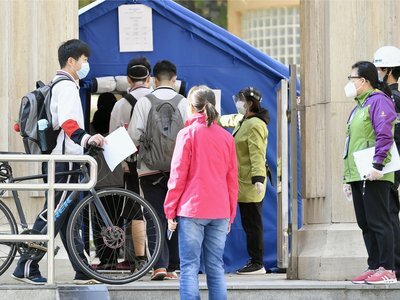 In

Israel

, schools are beginning to open for elementary school pupils. However, like France, significant numbers of parents initially chose to keep their children at home. Second and third graders in Israel wear protective masks while in school, but not in the classroom.


For New Zealand

,

the Ministry of Education has said that schools "can start a transition period from Thursday 14 May", which allows them to bring different year groups back gradually and gives them the option of providing a "transition arrangement" for those children "whose parents are anxious about their return to school".


Schools in

Sweden

have remained open throughout. They have relied on social distancing and hygiene measures to reduce the spread of infection. School leaders in Sweden have followed similar advice to schools around the world, such as:
- Keeping sick staff and students at home
- Raising awareness of hand hygiene
- Extra cleaning
- Social distancing
- Heading outside, where possible
- Continually preparing for changes


As the

United Kingdom

prepares to re-open schools over the next few months, with some schools in England preparing to return as early as June, we take a look at some of the guidance education professionals will be following:

1. Reducing the size of classes and keeping children in small groups
Class sizes are also expected to be limited to 15 pupils, which will be particularly difficult for large secondary schools across the UK. To facilitate this, schools are being asked to utilise other spaces that they have available, and in some cases, teachers may be asked to move classrooms, instead of pupils, to help control traffic in communal school areas.

2. Staggered break and lunchtimes, as well as drop-offs and pick-ups
Staggering break times will give schools more control over high-traffic areas, and ensure that social distancing guidelines are adhered to.

3. Increasing the frequency of cleaning
As well as maintaining a high level of cleanliness in the school building with thorough and frequent sanitisation of any shared objects, education professionals will also be tasked with encouraging pupils to increase the number of times a day that they wash their hands.
Were here to help the return to school process as easy as possible.
Get in touch.

Education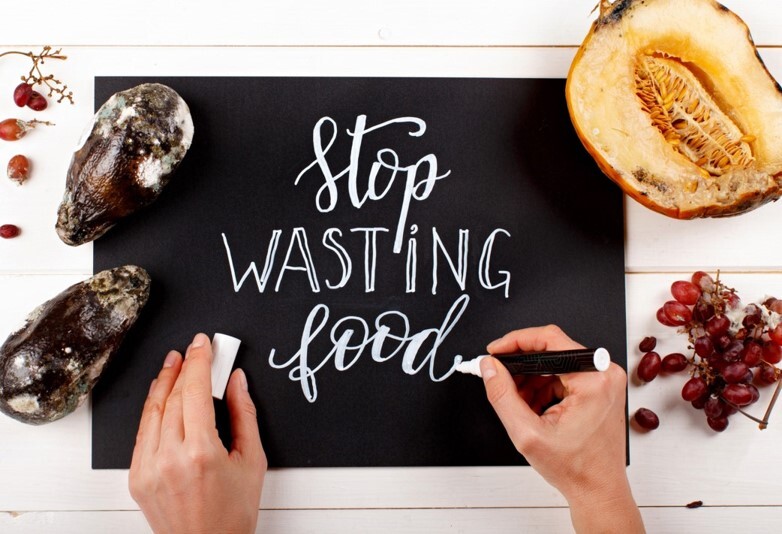 29-04-2020
Reducing food wastage in schools
We're all encouraged to adopt eco-friendly habits such as recycling, switching off lights when they're not in use and taking shorter showers, but reducing food wastage could be one of the key actions we can take to minimise our impact to the environment.
On Stop Food Waste Day 2020, we're looking at how schools and pupils can reduce food wastage to help protect the environment and save time and money.
Many adults are aware of the smaller measures they can take to help protect the environment, and whilst these efforts should be encouraged, schools need to instil these habits from an early age and make pupils aware of the impact they can make, especially when it comes to wasting food.
Whilst most schools teach pupils about ways in which we can help save the environment, schools and caterers can put these lessons into practice every lunchtime by taking the appropriate measures to ensure that food wastage is kept to a minimum.
Reduce food wastage with cashless catering software
Switching to cashless catering such as pre-ordering software is one of the most effective ways that schools can minimise their environmental impact and reduce food wastage on a larger scale. AMI's range of pre-ordering software, including Transact, allows pupils of all ages to pre-order their school lunches, sending orders to the kitchen ahead of time to allow catering staff to prepare meals in advance. By informing staff of meal choices in advance, schools can avoid producing too much food and can focus on only preparing what is necessary.
On a primary school level, Transact provides a fun and interactive solution for pupils to pre-order their meal selection during the morning registration process. Pupils can make their selection at a teacher's PC or interactive whiteboard, sending orders to the kitchen in advance. By giving younger pupils the option to choose their food in a fun and interactive way, pupils are encouraged to take interest and become excited about their food choices, making them more likely to eat all of their lunch and reducing the risk of food being left on the plate.
Pre-ordering school meals also helps reduce food waste by minimising queuing times, allowing pupils to choose their favourite lunch options in advance, ensuring they have access to the food they enjoy, whilst reducing queuing times and giving students adequate time to enjoy their lunch. By improving the dining experience and making lunchtime enjoyable for all pupils, food wastage can be reduced and save schools time and money.
Where food is being wasted in schools
Waste management experts WRAP found that in both primary and secondary schools, the kitchen and canteen areas produced the majority of the total food waste, representing food that is prepared in the kitchen and served, but not eaten in the canteen. In primary schools, the total produced in these two areas was 72%, with an equal split between the kitchen (36%) and canteen (36%). This can be reduced with the implementation of cashless catering software, benefitting staff and pupils.
The organisers of Stop Food Waste Day are encouraging everyone to take the pledge to reduce their food wastage and urge others to do the same. They have found that 33% of all food produced globally is lost or wasted every year, whilst 25% of the global food wasted could feed 795 million undernourished people in the world.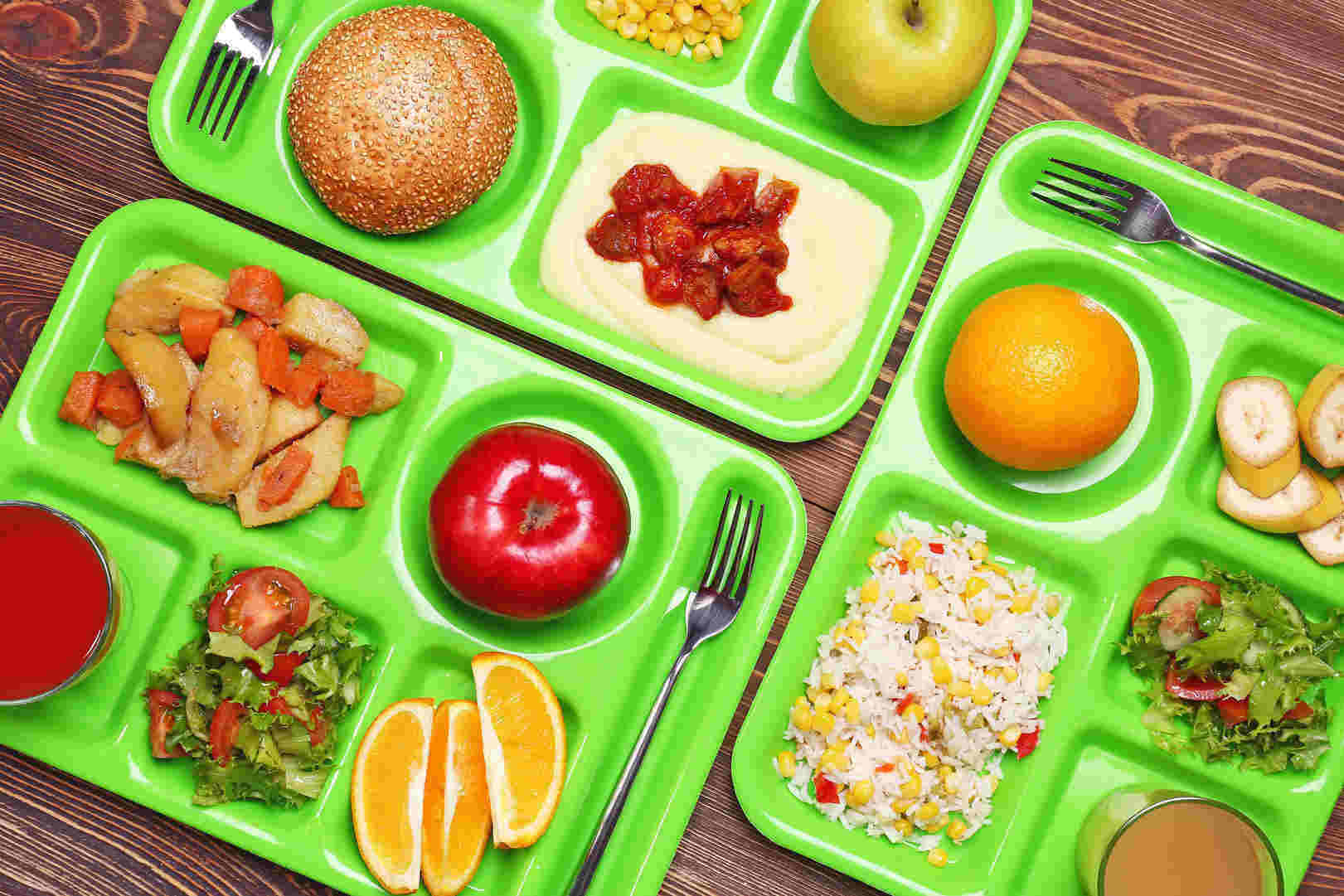 How schools can help
Here are some other ways that schools can encourage pupils to reduce their food wastage:
Serve correct portion sizes- younger children don't need big portions, therefore if they are given larger quantities of food, they are likely to become too full and leave the majority on their plate, which can be avoided by serving portions appropriate to the child's age. For older pupils, encourage them to eat smaller portions, and only go back for seconds if they're still hungry.
Encourage pupils to discover the flavours they like- years ago, children were often encouraged to eat whatever was given to them, even if they didn't like that food. If children discover flavours they enjoy and learn their favourite types of food, they are less likely to waste unwanted food and are more likely to clear their plates at lunchtime.
Encourage school dinners over packed lunches- a recent study by the Institute for Social and Economic Research at the University of Essex has found that the provision of free school meals in schools is a useful weapon in the fight against childhood obesity, with school meals providing more nutrition than packed lunches. If pupils are given a range of choices for their lunch, they're more likely to choose the food they enjoy, whilst schools can monitor the nutritional value of the options provided.
Promote a calm eating environment- many pupils are likely to get excited about lunchtime, however, if the dining hall is noisy, this can cause an unpleasant eating environment for some pupils, prompting them to avoid spending time in the dining hall, leaving behind the food on their plates.
Make pupils aware of the issue- especially for older pupils, schools can demonstrate the impact of food wastage on their environment on a wider scale, similarly to Loughborough High who launched a campaign after realising how much food was being thrown out. They started by measuring a week's waste and then filling the equivalent of black bags (around 20) with paper and card and putting them in the middle of the school hall so pupils saw them when they arrived for assembly. The students were then asked to come up with their ideas for reducing waste.
Visit Stop Food Waste Day's website to learn more about the campaign.